SSFA Events, Programs, and Seminars Schedule
---
2018 Sejong Scholarship Foundation of America (SSFA) Scholarship Award Ceremony
---
2018 Sejong Scholarship Foundation of America (SSFA) Scholarship Award Ceremony (11/24/2018 6PM): 25 college and 4 high school students from over 10 states and schools across the country received the SSFA scholarship due to their academic excellence and leadership potentials. These future Korean American leaders were supported and encouraged by SSFA Board of Directors and the Ceremony's Keynote Speaker Ms. Elise Song Kurlander, Assistant Attorney General of the State of Maryland.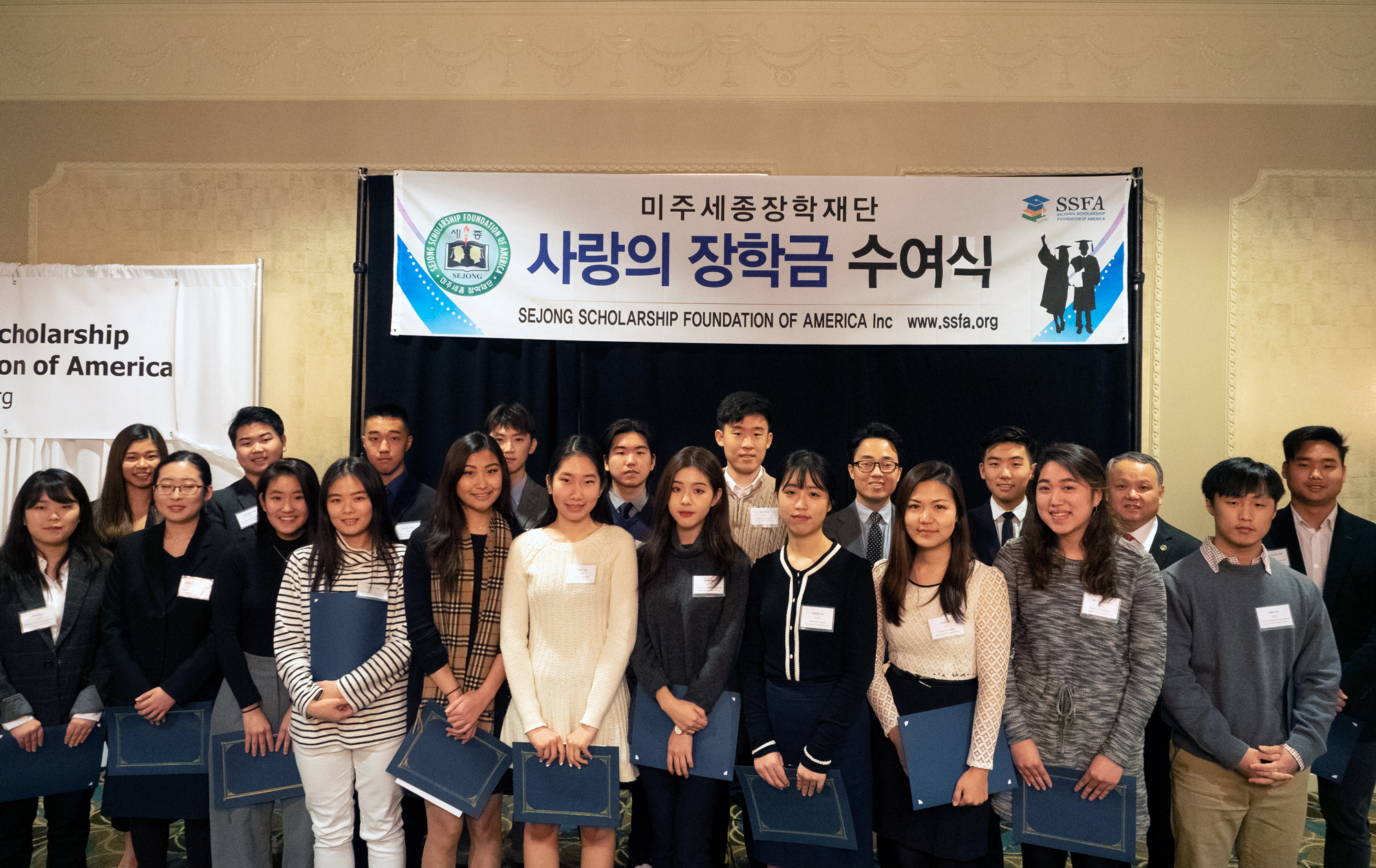 2018 Speech Contest
---
The 2018 SSFA Speech Contest for High School students successfully ended on October 20th. We'd like to first and foremost thank all of the contestants for participating, parents for supporting them, and judges for taking part in this event. It was once again a beautiful occasion for our community to come together and witness the burgeoning young talents tell their own unique stories about what it means to be Korean American. We'd like to congratulate the winners for their wonderful speech delivery and compelling testimonies. We were all truly impressed to hear the young generation's perspective on their journeys to grow up embracing but often reconciling their Korean and American roots. Each presentation was poignantly told and intelligent; we were moved by your thoughtful messages into exploring your identities as Korean Americans and meaningful effort to express how you learned to bridge the gap between the two distinct cultures.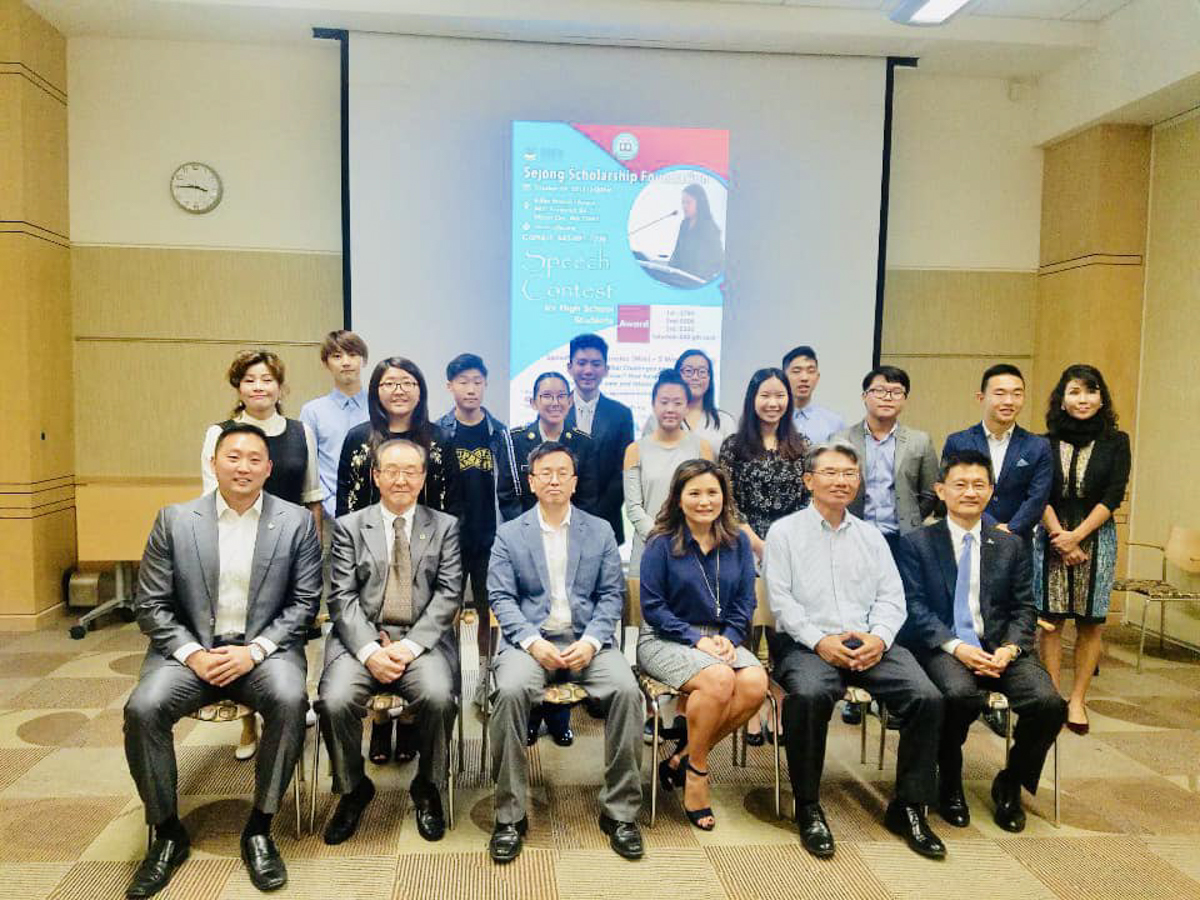 SSFA Speech Contest for High School Students
Date & time:

Sat Oct 20

14:00 PM

Location: Miller Branch Library

9421 Frederick Rd. Ellicott City, MD 21042
Speech Topic
What challenges have you face as a Korean-American? How have these experiences affected the way you view and interact with both cultures?
Length of Speech
no less than four (4) minutes and no more than five (5) minutes. Penalty points will be deducted from the contestant's score for violation of time constraints.
Speech Delivery
Note reference cards can be used during the speech but speech may not be read. Memorization of speech is encouraged.
Scoring Criteria
Opening – Is the opening dynamic, commanding immediate audience attention?
Content – has a clear, effective theme with supporting examples to support the main theme.
Organization – The talk is well organized with an orderly presentation of premise, content, and conclusion.
Delivery – The delivery is entertaining, enlightening, and interesting with effective and correct use of the English language.
Overall Reaction – Consider the overall presentation, speakers poise, and effectiveness of speech in leaving the audience with a message, and the general impact – Speaker, Speech, and Delivery.
Preliminary & Finals
Please email your written speech and a registration form to sjlee.loka@gmail.com or register online here by october 7, 2018. (preliminary)
Selected speech contestants will be heard on October 20, 2018 at 2PM. (Finals) The location will be at Miller Branch Library – 9421 Frederick Rd. Ellicott City, MD 21042.
Prizes will be as follows: 1st place - $750, 2nd place - $500, and 3rd place - $250. Selected speech contestants will also receive $50 gift cards.
Register Online
|
Download detail
|
Download registration